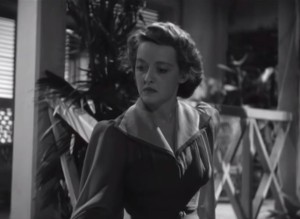 I have been enjoying the Film Noir course that TCM has set up and will be making some posts here to help me remember what I am learning.
William Wyler's The Letter is the third of the Daily Dose clips that was posted to illustrate the kinds of films that led to the Film Noir style.
William Wyler's The Letter
This is what Richard Edwards at TCM had to say about this film:
You can tell that film noir is right around the corner, if not already arrived, in 1940's The Letter.
This film is not going to pull any punches. However, the film opens not in a gritty urban noir setting but on the grounds of a rubber plantation in Singapore.
We are brought into this world by a slowly moving camera that introduces us to some of the workers on the plantation. The camera moves about the grounds languorously, taking in what seems to be a tropical and peaceful night scene.
Though there is a full moon, Wyler isn't tipping his hand much, and does little to prepare us for what comes next.
Considered one of the most famous opening scenes in Hollywood history, the noir style of storytelling is starting to shatter the comfortable introductions and gentle establishing shots common in classic filmmaking.
Rather than giving us time to find our footing in this new world, an opening like we find in The Letter, is intended to be a gut shot, to induce a deliberate disequilibrium in us.
We are knocked down and dragged into these kinds of stories with a new startling ferocity, soon to be a hallmark of film noir.